products | Viabizzuno progettiamo la luce
discover all the Viabizzuno products. system n55, maria table lamp, roy lettura, men sole, maxxi poppy outdoor lamp, mensolona wall light fitting, da ma sospensione...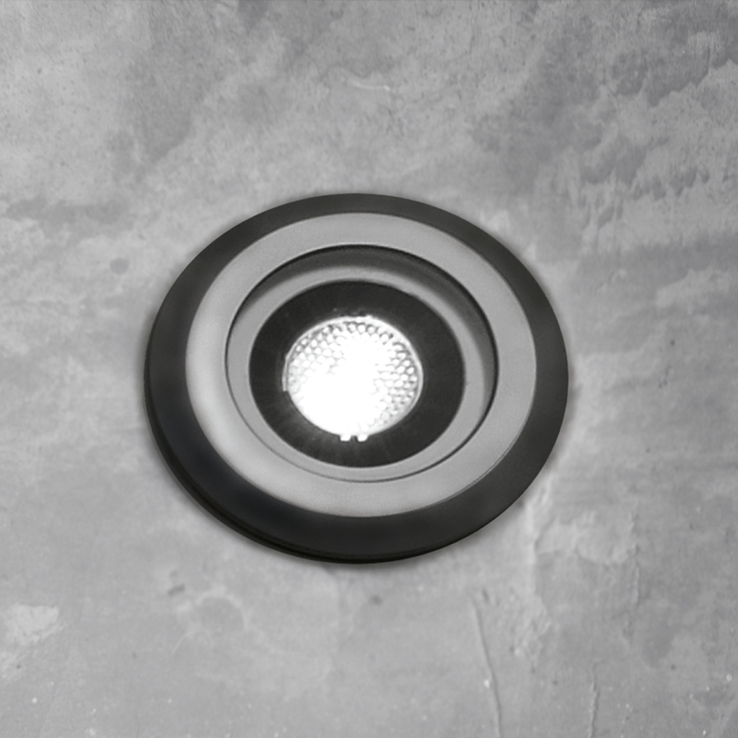 m4
1995
IP67 rated recessed light fitting for interior and exterior use. made of oxidised aluminium. versions: m4 spot short, diameter Ø60mm h.48mm up to 12.5W 1120lm with 22° 29° 47° interchangeable optics and 24°x45° elliptical optic, m4 spot comfort diameter Ø60mm h.90mm up to 12.5W 1241lm 33° optic, m4 side emitter short diameter Ø60mm h.66mm up to 2.2W 130lm, wired with 2700K or 3000K led source. m4 spot short and m4 spot comfort versions are available with round or square bezel in IK08 shock-resistant aluminium; for m4 side emitter short and m4 side emitter comfort versions, it is possible to install a polymethyl methacrylate bezel or the polymethyl methacrylate and AISI 316L stainless steel eli-porto bezel. accessories: plasterboard ring, comfort brick housing, short brick housing, large brick housing. finishes: black.
scroll