products | Viabizzuno progettiamo la luce
discover all the Viabizzuno products. system n55, maria table lamp, roy lettura, men sole, maxxi poppy outdoor lamp, mensolona wall light fitting, da ma sospensione...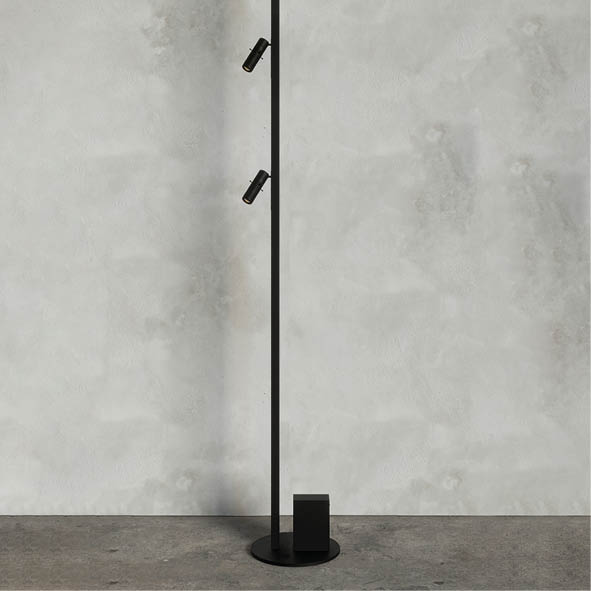 traccia terra
2018
IP20 rated floor-standing light fitting for indoor use. made with microtraccia. 10mm wide groove with cable having a 10.6x4.2mm section with 2x1mm². sizes 180x200mm h.2500mm. versions: traccia terra 01 with n55 Ra98 3x9,7W 3x1240lm 30°, traccia terra 02 with micromen 3x1W 3x85lm 23°, traccia terra 03 with ecomini 2x12,7W 2x1000lm 31° and 13x8 510mm 7,5W 600lm diffuse light, traccia terra 04 with ecomini 3x12,7W 3x1000lm 31°, traccia terra 05 with trentotto 2x5,6W 2x544lm 41° and 13x8 510mm 7,5W 600lm ldiffused light, traccia terra 06 with trentotto 3x5,6W 3x544lm 41°. wired with 2700K led source. cable with plug and 100-240V 50-60Hz power supply included. finishes: nero55 customize your light visit www.Viabizzuno.com.
scroll