products | Viabizzuno progettiamo la luce
discover all the Viabizzuno products. system n55, maria table lamp, roy lettura, men sole, maxxi poppy outdoor lamp, mensolona wall light fitting, da ma sospensione...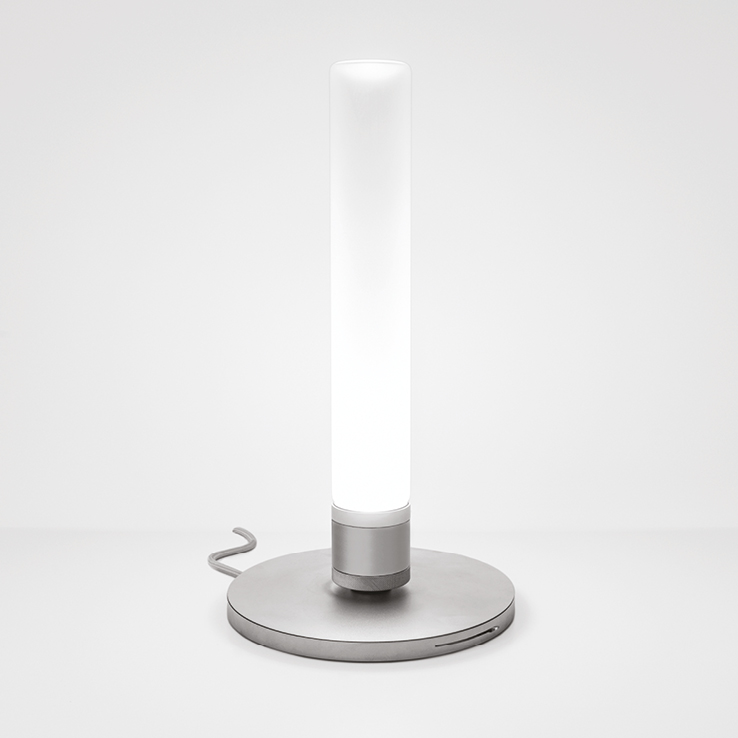 n55 tavolo
2014
IP20 rated table light fitting for indoor use, made of oxidised aluminium. versions: n55 tavolo 01 with diameter Ø110mm base; n55 tavolo 02 with diameter Ø200mm base. compatible with the following propulsori dinamici n55: 55/350e les19 9.7W 350mA 1240lm, 55/350 les19 9.7W 350mA 1240lm, 55/500 les19 14W 500mA 1580lm, 55/500 les9 13.6W 500mA 800lm, 65/500e les19 14W 500mA 1580lm, 65/700 les19 19.9W 700mA 2140lm, 65/700 les9 19.5W 700mA 1110lm. all propellers are Ra98 1 step macadam with 2700K, 3000K led source. the base is equipped with a potentiometer to adjust the lighting intensity, wired with a 48V converter with intelligent control, which automatically supplies the right current according to the type of propeller. 120-240V 50-60Hz power supply with eu/uk/usa - jp/ccc/aus plugs thanks to the special n55 lamp-holder, it is possible to change three types of light diffuser: standard, decorative and technical. any irregularities in the glass are a guarantee of an unique product, blown and entirely hand crafted by master glassmakers. finishes: argento hacca, nero55. decorative and standard diffuser with transparent, sanded and milk white glass. customize your light visit www.Viabizzuno.com.
scroll